Are you moving into an apartment, moving out, or living in one that could use a dose of spring cleaning?
If so, Maximum Cleaning Services is the crew you need! Our professional, experienced, and insured crew are ready and waiting to provide you the extra help you need to get your apartment looking clean and spotless!
When you're moving into an apartment, there's no telling quite how the residents before you left it. Don't leave the health of your family up to chance. Call Maximum Cleaning Services and let us deep clean your new home before you move in.
If you're moving out, cleaning your apartment is critical if you want to avoid the dreaded fines associated with dirty apartments. Moving is hard enough without the burden of cleaning. Call us and let us take care of this for you.
Has life been running you ragged and left you with little to no time for cleaning your apartment?
Not to fear – Maximum Cleaning services provides apartment cleaning for this, too. We offer apartment cleaning services that fit your need and schedule. You can sign up for daily, weekly, monthly cleaning, or even customize your own schedule.
Don't let apartment cleaning get you down! We offer move in cleaning, move out cleaning, one time cleaning, spring cleaning, and more.
Do you know someone who has gotten overwhelmed by life and wants to clean but doesn't know where to start?
Give us a call and we'll be right over. We have experience performing everything from light cleaning to heavy-duty deep cleaning services.
We will scrub, mob, dispose of trash, organize, clean, and leave your apartment shining and spotless. We've never encountered a job too big for our experienced, professional crew. We can even clean out entire blocks of apartments for complex owners. Just give us a call to see how we can help you out.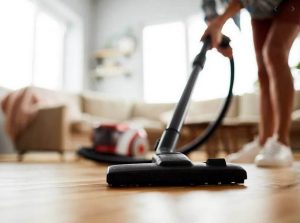 If you live in an apartment, you know how difficult it is to get it clean. If you've been looking for an apartment cleaning company with top reviews, do not look any further. New Jersey has numerous apartment buildings which makes it necessary to find professional cleaners with the necessary skills and expertise to work on huge projects. Whether it is an individual apartment or an entire apartment block, our apartment cleaning New Jersey service can be compared to none. Over the years, we've perfected our skills and had a deeper understanding of the market which has given us an edge over other competitors. Most of our apartment cleaning New Jersey clients have stayed with us for several years because of our professionalism and commitment to ensure everything is done to perfection.
Our uniformed, well-trained and experienced New Jersey staff ensures your entire apartment is cleaned to your satisfaction. The apartment cleaning projects we've worked on the past have been successful which has contributed to our high ratings. Also, our apartment cleaning cost is much cheaper compared to what other providers charge. This is because we believe cleanliness is a basic human right, and you shouldn't have to break the bank to afford apartment cleaning services. Our house apartment cleaning services are easily accessible, and you can get in touch with our cleaners within a short notice. We work around your program and ensure that our apartment cleaning New Jersey is only done at your most convenient time.
You don't have to worry about anything as we fully take charge of the project. Once you get in touch, we shall promptly provide a New Jersey apartment cleaning quote and get to work as soon as we get your nod. Irrespective of how large or small your apartment is, we have the right equipment and best apartment cleaning staff who will clean to your satisfaction. If you're looking for the best professional New Jersey service provider to give you a spotlessly clean apartment, you can count on our support.