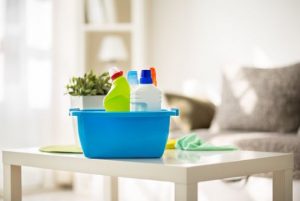 Are you a New Jersey property management company or property owner having challenges with cleaning your condos? At Maximum Cleaning, we offer a condo cleaning service that is specifically aimed at catering for these kinds of properties. We are a reputable condo cleaning New Jersey Company having been in service for a long period of time. As a result, our New Jersey clients have full confidence in our services as we've managed to maintain top-notch cleaning standards over the years. Due to our dedication and commitment, our clients have rated us highly something we are proud of as we endeavor to ensure we top the best condo cleaning near me searches.
What's more exciting is our condo cleaning service is the most affordable as our condo cleaning cost is cheaper compared to our competitors. We have a unique and customized cleaning approach depending on the needs of the client. We approach each job differently relying on our skill and expertise to ensure we thoroughly accomplish every task assigned to us. Our New Jersey staff is the best team we could ever ask for. During work, you will easily realize our professionalism as our house condo cleaning services team is well-trained and vetted for the job. We ensure we only select the best talent as we understand how important it is for you to get good quality condo cleaning services.
It doesn't matter where you are situated in New Jersey as we have an extensive network of offices and experts so we'll be able to reach you promptly. All you need to do is get in touch with our condo cleaning team to enable us to come to your New Jersey site for a visit. Once we've discussed with you and determined your needs, we then issue a comprehensive condo cleaning quote which is prepared within 24 hours. So long as you use our services, you can be guaranteed your condo shall be kept spotlessly clean at all times. If you're looking for the best condo cleaning company, look no further. Contact us today for the best quotes.