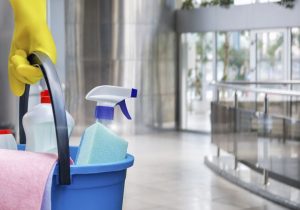 Cleaning a building is an extremely challenging task especially if you're not an expert. As opposed to a residential property, cleaning a building requires more skill and expertise to successfully clean all areas. At Maximum Cleaning, our building cleaning service is specifically tailored for New Jersey clients who are in need of professional cleaning services for their buildings. Since our inception, we have helped many businesses enjoy high-quality building cleaning New Jersey services. Our professionalism and service delivery history speaks for itself as we have been reviewed positively by many of our past and present clients. Building cleaning is a specialized task that is best handled by people who know what they're doing and what is required of them.
Knowing that our clients have other important financial commitments to attend to, we have come up with an affordable building cleaning cost that isn't strenuous for our clients. As a matter of fact, we're the most affordable New Jersey cleaning company with an excellent track record. Our team of uniformed, friendly and experienced building cleaning staff is always on standby to attend to your needs on a 24/7 basis. We have invested in the right building cleaning New Jersey personnel and modern cleaning equipment to ensure our workmanship is stellar and not compromised in any way.
We have successfully cleaned hundreds of commercial and residential buildings, therefore, we have what it takes to work on any project. So long as our building cleaning team is on site, you can be assured we shall do our work quietly without interfering with your normal activities. In the year we've been in business, we have played a major role in transforming New Jersey buildings at an affordable cost. Our building cleaning quote covers a lot of areas most of which your day-to-day cleaners might not have the experience to handle. If you're looking for a reliable and consistent New Jersey building cleaning company that will deliver exceptional results, you can count on our support. We are the best option for building cleaning near me New Jersey services.