Are you getting ready to move into a home, apartment, condo, or other living situation?
If so, you might be wondering how clean the home is that you're about to settle into. It might look clean on the surface, but is it really?
Don't risk encountering bugs and germs you can't see. Call us at Maximum Cleaning Services for our move in cleaning services. We provide deep cleaning for every surface, making sure we get the dirt you can – and can't – see. There is far more dirt in carpets than on countertops. Dust mites, lice, and small bugs can live in spaces you wouldn't ordinarily pay attention to, but we'll get these areas every time.
You don't need to risk moving into a house that isn't perfectly clean. And you shouldn't have to worry about cleaning as you're unpacking and moving your things in. Our crew at Maximum Cleaning Services is here to help you stay sane while you move. We provide a wide range of cleaning services from removing your moving debris to deep cleaning your new house or apartment to giving your new abode a thorough wipe-down to simply ensure dust and buildup are gone.
Are you moving into a place where the former residents left items and junk behind that you don't want?
Our move in cleaning services can take care of that, too! There's nothing that our trusty crew can't do to make sure your new home is sparkling clean and ready for you and your family to move in. Whether you need a deep clean, want all of your moving boxes and packing trash taken away, or just want someone to sweep, mop, dust, and vacuum, Maximum Cleaning Services is here for you.
Call us today and we'll provide a free, no-obligation move-in cleaning quote. Need other services? We also provide maid service, move out cleaning, one time cleaning, spring cleaning, and commercial cleaning.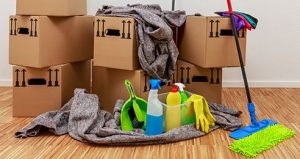 Moving into a new house or building is challenging especially when it comes to cleaning. Most unoccupied properties usually accumulate a lot of dirt and cleaning them is a nightmare. If you're planning to move into a new house or New Jersey property, our move in cleaning service is specifically tailored to meet your needs. Moving can be hectic as there are many errands you have to deal with. In this case, you need a trusted and professional move in cleaning New Jersey expert to handle the cleaning for the property you are about to move into. When you get in touch with us, we shall ensure to take care of your needs as fast as possible.
Our New Jersey professional and well-trained move in cleaning team have all it takes to ensure you have a stress free move. Once we take charge of your property, you can be assured we shall thoroughly clean your new property and set the right environment for you to bring in your belongings. Our vetting process for all our New Jersey staff is strict and highly structured to ensure we only hire the best talent and honest move in cleaning staff to take charge of our client properties. We have grown over the years as our move in cleaning New Jersey clients keep coming back because we charge a reasonable move in cleaning cost. We know moving is an expensive and financially draining process so we wouldn't want to overburden you with extra expenses.
We know moving comes with timelines and therefore when you get in touch with our move in cleaning New Jersey, we shall respond within the shortest time possible based on your schedule and availability. Thanks to our professionalism and dedication which are our core values, many of our clients have highly rated our move in cleaning services. Our aim is to spotlessly clean your New Jersey property allowing you to come into a space that is clean, well-organized and tidy. So long as you work with a move in cleaning near me professionally, you don't have to be stressed about cleaning as everything is taken care of. Call our New Jersey move in cleaning team today for the best quotes.