Are you getting ready to move out of your house, apartment, condo, or business?
Do you have more moving trash, debris, and junk than you know what to do with? If so, it's time to call Maximum Cleaning Service!
At Maximum Cleaning Service, we have over twenty years of experience providing expert cleaning services to families moving out of their house, couples moving from one apartment to another, and entire businesses moving locations. We provide move out cleaning services for just these times.
When you're packing up and working on a move, the last thing you need to worry about is cleaning the place you're leaving behind. But as we all know, the condition you leave your home in is important for those who come in after you. If you're renting, you could even face hefty fines if you don't clean your space thoroughly.
Business owners moving from one complex to another also face this issue as their employees clean out offices and leave mountains of paper, old files, kitchen supplies, and other items behind. Don't stay awake at night wondering how you're going to get the office cleaned out by the time moving day arrives – call Maximum Cleaning Services!
We will remove trash, haul away debris, and clean up after you to ensure that you leave behind a sparkling clean house, apartment, condo, or business. You shouldn't have to worry about cleaning when you have a move to focus on.
When you hire Maximum Cleaning Services to provide move out cleaning services, we will bring all the supplies we need for the job and we'll work around your schedule. We'll never get in your way and we'll never ask you to provide supplies for the job.
Call today to inquire about our move out cleaning and other services including maid service, residential cleaning, move in cleaning, one time cleaning, spring cleaning, commercial cleaning, and more!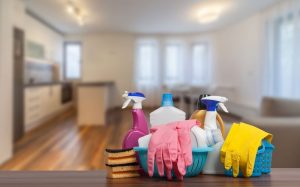 Planning to move out of your property? Getting out items is a hectic process that often leaves behind a lot of dirt. To save yourself from stress, it's always good to hire a professional move out cleaning company. At Maximum Cleaning, we've been in move out cleaning New Jersey business for a long time and helped numerous New Jersey clients who are moving and require their previous places of residences or offices cleaned by an expert.
Our move out cleaning New Jersey services have continuously become popular as people have realized the value of having a professional clean up your property after you've left. Most New Jersey property contracts require you to leave a property clean after vacating and that's where we come in. Over the years, our move out cleaning team has simplified the moving exercise for many of our clients as all you need to do is to is move out your items and allow us to take care of the rest.
Our move out cleaning cost is affordable and for this reason, people believe in our services as well still deliver an excellent job despite offering pocket-friendly prices. Having been in business for long, we have an established network of professionals across New Jersey so it doesn't matter where you are, we top the best move out cleaning near me companies.
We don't compromise on standards as we seek to do a thorough job irrespective of the type of property. Our move out cleaning New Jersey staff is well equipped with top-notch skills and modern equipment that ensures our workmanship is above par. Our high move out cleaning reputation is as a result of our excellence with both residential as well as corporate customers.
When you use our move out cleaning New Jersey services, you can be sure of getting the clearance you need in order to claim back your deposit and any other fees. If you're looking for guaranteed quality house move cleaning services in New Jersey we are there to attend to your needs.