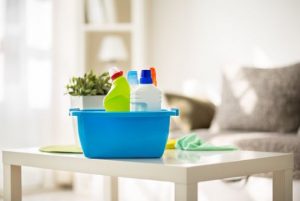 At Maximum Cleaning Service, we do spring cleaning for homes, apartments, condos, and businesses. No matter how large or small your space is, we can get it sparkling clean and ready for the new season. We love spring time. It's a time when the world seems to come alive and everything is new. It's also a time when homeowners, renters, and business owners get into the cleaning mood. But how overwhelming can that be! Just one look around and most people want to run away from the cleaning job. Well, that's where we at Maximum Cleaning Services can come in and help.
We have over twenty years providing spring cleaning services and other cleaning services such as residential cleaning, apartment cleaning, condo cleaning, commercial cleaning, move in and move out cleaning, and one time cleaning. We can handle spaces of all sizes and shapes and we'll guarantee a clean environment once we're through. You may not even recognize your own home it'll be so clean.
When you hire us at Maximum Cleaning Service to provide spring cleaning for your home, we bring everything we need to complete the job from start to finish. We'll never ask you to provide supplies. We bring mops, brooms, cleaning solution, rags, buckets, trash bags, and anything else you could possibly think of needing. And, we won't leave until the job is done.
Our experienced crew will handle deep cleaning kitchens, playrooms, bathrooms, basements, garages, living rooms, storage rooms, sheds and more. There's no room that we can't handle and turn into a sparkling clean environment for you and your loved ones.
Do you have elderly parents who could use our spring cleaning services?
Let us know and we'll happily provide a free, no-obligation quote for our spring cleaning services. Put us to work for you so you can get back to enjoying life!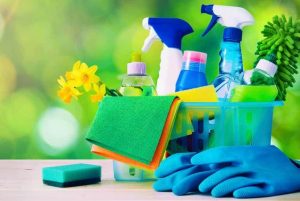 Spring brings the excitement of warmer days after a cold winter season. Coincidentally, it is at this time many people embark on spring cleaning New Jersey to eliminate any kind of dirt that had accumulated during the winter. Spring cleaning can be hectic especially if you don't have the skills and expertise to thoroughly clean your property. Rather than doing a substandard job, it is easier to hire a New Jersey professional who has the capacity to offer good cleaning services. The use of sophisticated equipment is a major advantage New Jersey professionals have as opposed to cleaning all on your own. At Maximum Cleaning, we take spring cleaning seriously and for this reason, we have the best team in place to ensure your needs are well-taken care of.
Since the inception, we have helped many customers across New Jersey manage their spring cleaning in a hasty manner. Instead of spending so much time on cleaning, we step in and take care of your cleaning needs allowing you time to concentrate on other useful activities. When you search for spring cleaning near me companies, we feature at the top because of our excellence in professionalism and service delivery. In addition, our spring cleaning cost is pocket-friendly as we tailor our packages based on individual client needs. We only issue a spring cleaning quote after we have fully evaluated your needs.
Our spring cleaning staff is highly qualified and trained to deal with various kinds of cleaning needs. We have an extensive network of New Jersey clients and therefore, it doesn't matter where you are. We always strive to quickly respond to all spring cleaning New Jersey requests within the shortest time possible. Once you get in touch with our spring cleaning New Jersey team, we shall plan with you and visit your property at the most appropriate time that is convenient for you. Our expertise has seen our reputation grow and for this reason, we are the best spring cleaning company to take care of your needs.