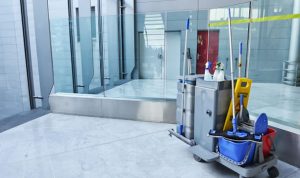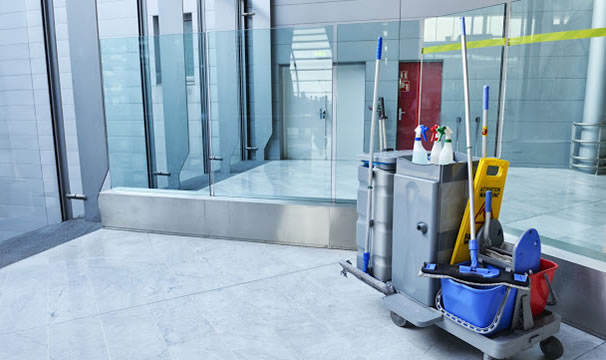 At Maximum Cleaning Services, we provide five-star janitorial services to businesses, office complexes, and any commercial or residential location in New Jersey. We are proud to have gained a reputation for providing excellent quality services with dedicated, experienced, and licensed staff.
We recognize that business require a different level of janitorial services. That's why we offer a wide variety of services to fit varying needs. We can come based on your required frequency and stay as long as you need. Maximum Cleaning Services offers daily, weekly, monthly, and customizable services. Each of our staff members are trained and experienced in providing janitorial service and utilize our proven cleaning system. Among our services, we will mop, sweep, vacuum, maintain bathrooms, remove trash, maintain wax flooring, and more.
When you hire our crew to provide janitorial services, you can rest assured that we'll never get in your way. Some companies carry out cleaning during your operating hours, but not us. We'll come when it's convenient for you, ensuring you can carry on with business as usual. You won't notice us, but you will notice how clean your business looks.
Wondering if our janitorial services cover what you need? Give us a call and find out! We are happy to provide a no-obligation estimate for our janitorial services. We also provide apartment cleaning, residential cleaning, one time cleaning, and move in or move out cleaning. As one of the leading cleaning companies in New Jersey, we are proud to provide highly rated janitorial services and other cleaning services to our communities.
Don't put up with cleaning companies that show up late, don't bring their supplies, or get in the way of your daily operations. We will always work around your schedule, bring all necessary supplies, and leave your business sparkling clean and ready for employees and customers.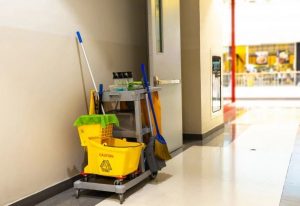 Do you have a New Jersey property that requires regular professional janitorial services?
At Maximum Cleaning, we have perfected the art of cleaning client premises for the longest time. Since our inception, we have provided top-notch quality janitorial services in New Jersey to a various caliber of clients. For us, every client however small they are is important for our growth. The best part about our services is we offer a pocket-friendly janitorial services cost which is critical especially if you are looking for a company that can provide you with a cost-effective service. Once we assess your needs and requirements, we issue you with a janitorial services quote within 24 hours to fast-track janitorial services delivery.
We have the best New Jersey team of experienced staff who undergo strict vetting to ensure we hire the best talent. At Maximum Cleaning, you can be sure not only shall our janitorial services staff work professionally, you can be assured your property and valuable assets will be safe during the cleaning exercise. Our high ratings are a testament to our professionalism and superior service delivery. For this reason, many clients lookout for our janitorial services near me assistance with the hope of getting the best results. We have the best interests of our New Jersey clients and as a result, we have invested in the best personnel and modern equipment to get things done.
Since we've been in the industry for long, we have established an extensive network of cleaners across New Jersey so you can be assured we will get to you wherever you are. For us, punctuality is very important so we ensure our janitorial services crew responds to your requests in the shortest time possible. We believe in offering business and house janitorial cleaning services clients nothing but the best service. Once you hire our janitorial services in New Jersey, you can be guaranteed we shall ensure all areas that require our attention are cleaned thoroughly to the required standards.