Are you in need of residential cleaning services for your home, apartment, condo, or estate?
If so, Maximum Cleaning Services is here to help! We have years of experience providing five-star residential cleaning services for homeowners, renters, and everyone in between. Are your parents aging and need some extra help cleaning their home tidy and organized? We're here for them, too!
At Maximum Cleaning Services, we provide a wide variety of residential cleaning services including daily, weekly, monthly, and customized cleaning schedules. When we come to your location, we bring all of our own supplies so we're completely ready for any job at hand. We will scrub bathrooms, clean kitchens, vacuum, tidy, pick up, throw away, organize, and more. There isn't a job that our experienced, professional, and licensed crew can't handle.
We use a proven residential cleaning system so we know that your home will be left sparkling clean once we're finished. At Maximum Cleaning Services, we'll always work with you to provide the cleaning help you need on a schedule that works for you. We'll never get in the way or show up when you're not ready for us.
We're proud to provide five-star residential cleaning services. In addition to regularly scheduled cleaning, we also offer move in cleaning, move out cleaning, one time cleaning, and spring cleaning. Our flexibility and range of options is one of the reasons why we are among the top-tier cleaning companies in the entire state. We're proud to be able to work for you and take the burden of cleaning off your shoulders.
No one should work all day just to come home to a messy house. Let us do the hard work of keeping your home tidy so you don't have to worry about it. Call Maximum Cleaning Services today and put us to work.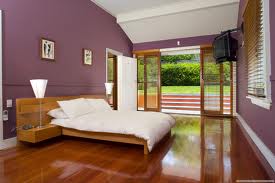 Residential cleaning is the most important yet difficult exercise to perform especially if you don't have enough time to do it. At Maximum Cleaning, we understand the challenges that come with residential cleaning and have come up with a service specifically tailored to help residential property owners keep their properties clean and tidy. Since our establishment in New Jersey, we have built an excellent reputation over the years. Our residential cleaning New Jersey service is highly rated thanks to our well-trained and experienced team that will see to it you don't have to endure staying in a dirty property.
Since many people live a busy life, there is hardly enough time to clean your residence and that's the reason why we are here. We have cleaned so many properties in New Jersey and therefore, we have extensive experience in cleaning various types of properties. We approach each residential cleaning project with a lot of expertise and ensure our clients get the best value for their money. It doesn't matter what kind of property you have, we tailor each of our New Jersey residential cleaning packages in accordance to your needs. What's best is our residential cleaning cost is very affordable and this is the reason why people love to use our services. We carry out strict vetting of our house residential cleaning services staff so you can be sure your property will be in safe hands.
You don't have to strain financially because our residential cleaning quote will be only issued after we've done a comprehensive site visit and assessed your property and needs. We take residential cleaning to a whole new level as our entire process is consultative. Our mandate is to ensure all our clients are happy with our New Jersey services and should there be any complaints or dissatisfaction, we work swiftly to ensure any concerns are promptly addressed.
After we've completed residential cleaning, we ensure any trash that is uncollected indisposed of safely in accordance to New Jersey environmental regulations. If you're looking for top-notch residential cleaning near me services, do not hesitate to get in touch with us.