Are you in need of five-star maid services for your home, business, apartment, condo, or parents' house?
If so, Maximum Cleaning Services is the crew you should call! We have years of experience providing professional cleaning services to residents just like you.
Is it time for spring cleaning services?
We can come to you and clean your house from one side to the other, leaving it sparkling clean just in time for spring.
Did you just move and you need move in cleaning services to make your new home clean and tidy? We can do that, too. We provide a wide variety of maid services with professional cleaners who draw on years of experience. Our licensed and insured crew has experience providing maid services to a wide variety of locations including apartments, condos, homes, other residential set ups and more. If you need maid services, we're confident that you won't find a better or more professional crew to provide the five-star services you're looking for.
As part of our maid services, we'll clean kitchens, bedrooms, living rooms, family rooms, and bathrooms. We can also clean basements, garages, and other areas of your home that don't get much cleaning attention.
Our cleaning crew understands the importance of maintaining a clean environment, but we also understand how busy life gets. If you're too buys to stay on top of keeping your home clean, let us do it for you! Call us for a free estimate on maid service cost and to learn about the type of maid cleaning services we offer. You can hire our crew for regular maid service or for one time cleaning services. We are available to help make your life easier. Call us once or keep us coming back time after time and we'll get your house looking great.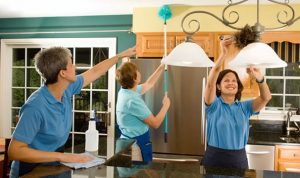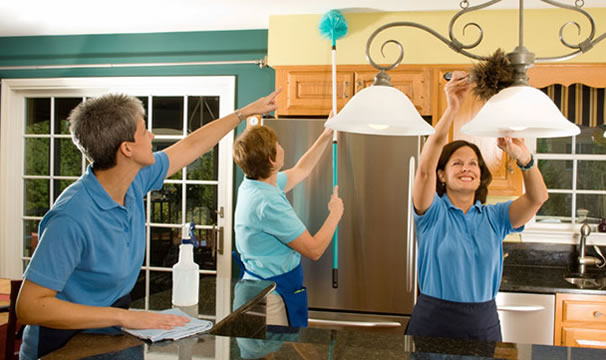 Everyone is busy these days and because of this, there is hardly ever enough time to clean around the house. Maid service New Jersey is an incredible service designed to help those who are too busy to attend to household and domestic chores. Many people avoid considering a maid service near me because they believe it's too expensive; but not in our case! At Maximum Cleaning, we understand the hassle that comes with attending to domestic chores. For this reason, we've put together a well-trained and experienced New Jersey team to attend to all your needs. The best part about our maid service team is they are already trained and know what is expected of them when they come to your home.
For the years we've been in the New Jersey industry, our record speaks for itself. Our professionalism and service delivery standards have earned us a high reputation. In addition, we offer the best maid service rates, so you don't have to dig deep into your pocket to afford our services. Compared to our competitors, our maid service cost is quite affordable. Since we know how inconvenient it is to do everything on your own, our house maid cleaning services are available around the clock. It doesn't matter what time you need help, we'll come in quickly and assist.
It doesn't matter where you are in New Jersey, our maid service is widespread as we have cleaning professionals in different areas. Our service is fast and effective because we have numerous communication channels and can be reached quickly. When you get in touch with us, we work closely with you to ensure we understand your requirements and your needs are fully taken care. Our New Jersey maid service quote is customized according to the kind of work that needs to be done. You can be assured, our maid service shall never charge you for what you don't need. If you're looking for a top-rated New Jersey maid service in my area, you can definitely count on our services.