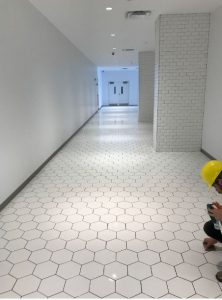 Are looking for top-notch cleaning services in New Jersey? You don't look far as Maximum Cleaning is a respectable cleaning company that you can count on. Whether you're looking for residential or commercial cleaning services, you need a cleaning company in New Jersey that can deliver outstanding services and offer you the best value for money. Ever since we began operations, we have managed to maintain high standards of professionalism and our reputation is admirable across the board. While New Jersey has numerous cleaning companies, it is important to choose a trusted partner who you're comfortable with.
Our cleaning company staff is strictly vetted and therefore, you can be assured your property will be safe hands. In addition, our staff has been well-trained to handle different kinds of property and so cleaning is done with maximum care to ensure your property is not damaged. There are so many reasons why we feature prominently as the best cleaning company near me. A lot of people prefer using our cleaning company because we are the best option with the most affordable cleaning company cost. Despite our affordable packages, our services are second to none. In the years we've been business, our New Jersey customer base has grown substantially as everyone we serve is happy with the level of service delivery.
Compared to other cleaning company New Jersey establishments, we have consistently kept our quality of service and going the extra mile to ensure your needs are fully catered for. When searching for a cleaning company in my area, it is important to select a reputable entity with a strong performance record. Our portfolio speaks for itself as we've performed excellently for both our residential and corporate customers. It doesn't matter how dirty your New Jersey property is, our cleaning company team comes right on time and begins transforming the appearance of your property. So, why wait and suffer staying in a dirty environment? Take the first step today and hire us to provide an awesome cleaning company in New Jersey.