Are you in need of commercial cleaning services for your apartment building, warehouse, office complex, restaurant, auto mall or other business??
If so, call us at Maximum Cleaning Services! We have over twenty years of professional cleaning experience providing business and commercial cleaning services.
Our professional, experienced crew uses a proprietary cleaning method to ensure every square inch of your complex is spotless and ready for business as usual. We clean, scrub, maintain wax floors, mop, clean bathrooms, clean shop floors, and take care of every square foot of your commercial space. No matter how large your area is, we have the crew and the experience to do the job.
When you hire our Maximum Cleaning Services crew, we will bring all the gear necessary to complete the job from start to finish.
We'll never ask you to provide supplies and we'll never leave the job undone. Whether you hire our crew to clean daily, weekly, bi-weekly, monthly, or on a customized schedule, you can be sure that your commercial space will be cleaned from stem to stern.
At Maximum Cleaning Services, we understand how important it is to have a clean facility. Whether you run a commercial show room, a warehouse, or a shop floor, you can't afford to have dust, dirt, liquid, and spills sitting around. That's why we're happy to come when you need it most.
Need cleaning services during your busiest days in the warehouse?
We can arrange that. Want us to come two times one week and three times the next? We can do that, too.
We are proud to provide five-star commercial cleaning services for all types of industries, businesses, and needs.
Call us today to ask for a free, no-obligation commercial cleaning services estimate and let us get to work keeping your building clean and spotless.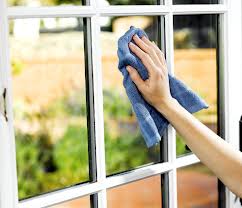 Commercial cleaning can be a complex exercise especially if you don't have the right people to do for you the job. At Maximum Cleaning, we offer top-notch commercial cleaning services to a wide array of companies in need of a professional cleaning service. Since our inception, we've commanded a large market share and helped numerous New Jersey companies drawn from various industries to effectively carry out their operations in a clean and conducive environment. Commercial cleaning is not an easy task because it requires skill, expertise and appropriate equipment to ensure excellent workmanship. Having been in the industry for long, we are a leading commercial cleaning New Jersey with high ratings over the years we've been in business.
Our service is highly customized and tailored to meet your individual needs. Our commercial cleaning cost is quite affordable because we offer customized quotes to match your needs and expectations. Once you get in touch with us, our commercial cleaning team in New Jersey will respond quickly and come for a site visit to determine your needs and come up with a customized commercial cleaning quote. Our team is always on standby, and you can get in touch with us on a 24/7 basis because we understand commercial cleaning at times, cannot be done on a fixed timetable. Our uniformed, professional and friendly team has an organized technique of cleaning your New Jersey business which aims to cause as minimal disruption as possible. We want to be an asset to your business, and we'll work closely with you to ensure you achieve your needs.
It doesn't matter where your business is located in New Jersey, we're an established entity with networks across the entire state. If you're looking for commercial cleaning near me, you can be assured we won't disappoint. Aside from our pocket-friendly New Jersey prices, we go an extra step to understand your business and offer customized commercial cleaning solutions. Get in touch with us today for competitive Commercial clearing New Jersey rates and services.