Calling all business owners in New Jersey!
Are you tired of hiring cleaning companies just to find that they overcharge and underperform?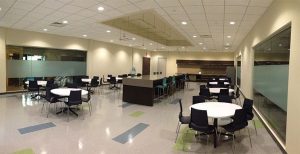 If so, it's time to get yourself a new, five-star rated office cleaning company that has hundreds of 5-star ratings. Our professional office cleaning crew is ready and standing by to help you no matter how large or small your business may be. Maximum Cleaning Services has the experience and the licensing needed to provide you with a clean business that benefits your employees, your customers, and your bottom line.
When our crew comes to your location to provide office cleaning, we include whole building cleaning as part of our services. That means we'll wipe down surfaces like desks, chairs, coffee stations, and break rooms. We'll ensure your bathrooms are left sparkling and your floors are spotless. You'll never have to wonder if you'll face a dirty office or storefront again when you hire us to provide commercial cleaning services.
If you need janitorial cleaning services, we provide that, as well as office cleaning. No matter what type of office cleaning services you hire us for, we will always bring our supplies to do the job. We'll bring everything from mops and squeegees to cleaner, disinfectant, mops, and vacuums. By ensuring we have everything on hand we'll require, we can make you the guarantee that we won't leave your business until it is clean and ready for you and your customers.
If you're wondering about office cleaning cost, then it's time to call Maximum Cleaning Services for a free, no-obligation office cleaning quote. We will give you an estimate provided on your exact needs, the size of your business, and the frequency of cleaning required. Let our professional crew handle the dirty work and keep your business clean so you can get back to what you do best.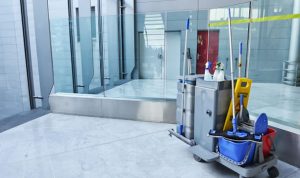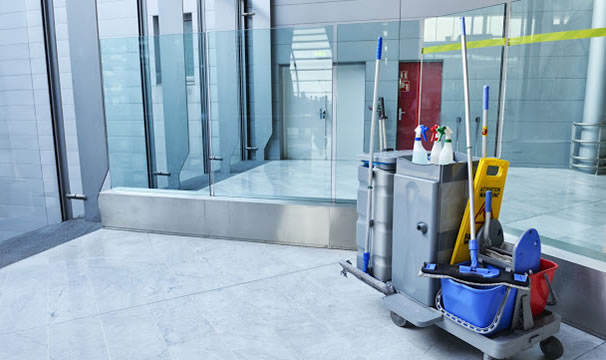 An office is an important place that always needs to be kept spotlessly clean to provide a conducive working environment. If you've been having a difficult time finding a reliable New Jersey office cleaning service, you can fully count on our services. Ever since our establishment, we've always been the top-rated and best office cleaning New Jersey service thanks to our commitment to provide a unique and exemplary service to our customers. Whether you have a large or small office, we have the capacity and capability to effectively clean any type of office. Our well-trained New Jersey staff fully understand the challenges associated with office cleaning and therefore, our office cleaning service is specifically aimed at addressing your needs.
We have invested in modern equipment to ensure our office cleaning reaches even the most difficult and challenging areas to clean. Compared to other service providers in New Jersey, customers choose us because our office cleaning cost is very affordable since we wouldn't want you to assign a big budget to office cleaning. Immediately you get in touch with us, we shall organize to send you an office cleaning quote within the shortest time possible. Cleaning emergencies do happen in corporate environments and for this reason, we offer you an emergency cleaning service that operates on a 24/7 basis to handle any issues that might occur outside of the traditional cleaning hours.
It doesn't matter where your office is in New Jersey because we have a wide network of cleaners across the entire state on standby to step in and help you have a clean, neat and tidy office. Good performance can only come from an environment which is clean and allows you and your employees to work comfortably. We are the best office cleaning near me New Jersey and because of this, we've formed lasting relationships with clients who have fully believed in our office cleaning services and capability to offer an excellent service.